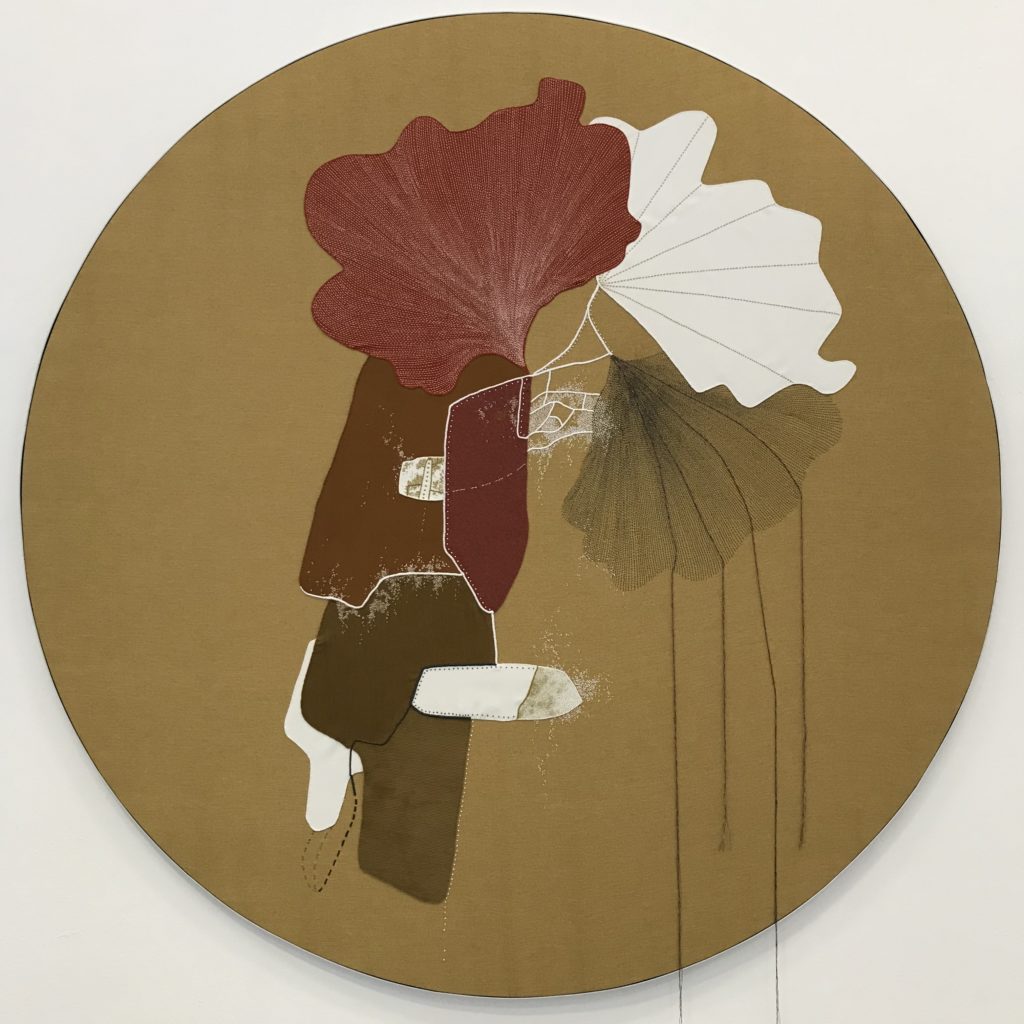 Since I was very young, I have been surrounded by textiles. It took me some time to understand what touched me in it and to decontextualize the material and its techniques from my family history. This is how I transposed this "needlework", historically reserved for women and domestic use, to an artistic approach. Today, this work around textiles allows me to situate myself, to position myself in a contemporary, artistic and much more intimate context. It is a way to occupy a place, it is a way for me to live in the world and to crystallize what I had started as a child: telling stories, sketches, arousing emotions.
The techniques I use: embroidery, sewing, drawing … require time. In an era where everything is fast-paced and hustling, I take the opposite approach, I resist! I like the idea of a suspended time where the floating thought has all its place. It is a space where things come together, connect and the gesture is then liberated. Embroidery, sewing, sculpting, drawing…
The embroidery did not come right away, I had to go and find it, meet it. I work it like a drawing. I trace and draw with the thread. Considered as a journey, a walk, I propose forms, images such as sensitive and poetic plates. Jean-Michel Othoniel said in an interview that his work and his favorite medium, glass, allowed him to "keep him alert so as not to fall into the decorative, the pretty". I love embroidery because it subjects me to this permanent struggle. You have to constantly "listen" to the material, let yourself be surprised and adjust.